R&D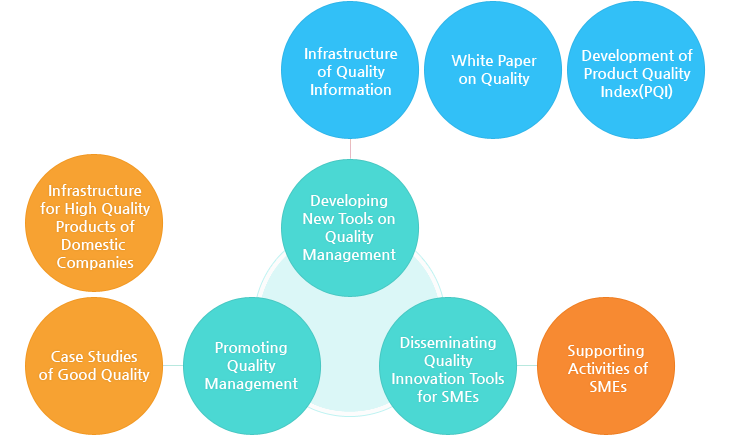 Promotion
Korea National Quality Management Convention
Held 1st quality management competition in 1975
Korea's largest scale event for quality management
Around 450 awardees and 1,500 guests participate annually
Provides government support and presidential awards
Award commendations to excellent quality enterprises, organizations, and individuals for quality improvement, cost reduction, and productivity improvement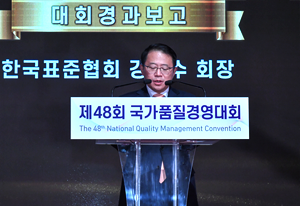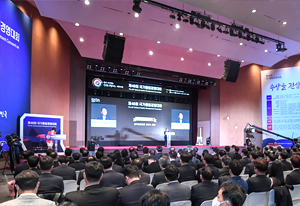 National Quality Circles Competition
Selects excellent quality circles who contributed to establishing quality management in businesses and strengthening competitiveness in quality through quality circle activities for proposing improvement
Preliminary competition : Around 50,000 quality circles and 560,000 circle members participate annually
Main competition : More than 250 quality circles and 3,000 circle members participate annually
Selects and awards excellent circles through final competition for presentation in the main competition
Government-sponsored event (grants presidential awards)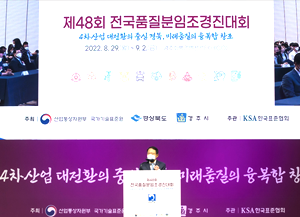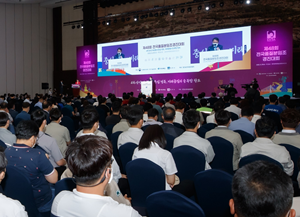 Korea Service Grand Prix
Discover and rewards outstanding enterprises, organizations, institutions, and individuals that establish customer-centered service management system and achieves excellent service quality innovation in overall management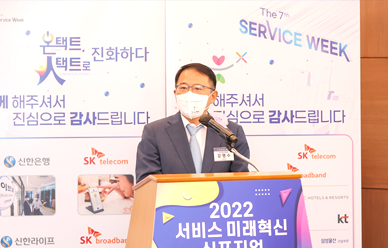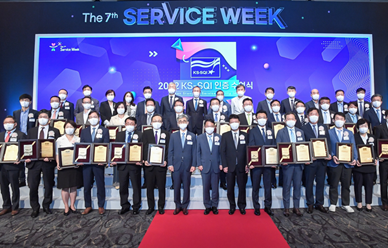 Global Innovation Conference
Korea's largest-scale management innovation conference where participants analyze trends for domestic management innovation activities and suggest visions and future strategies regarding TPM, six sigma, etc.
Analyzes trends in domestic management innovation activities
Disseminates exemplary cases of management innovation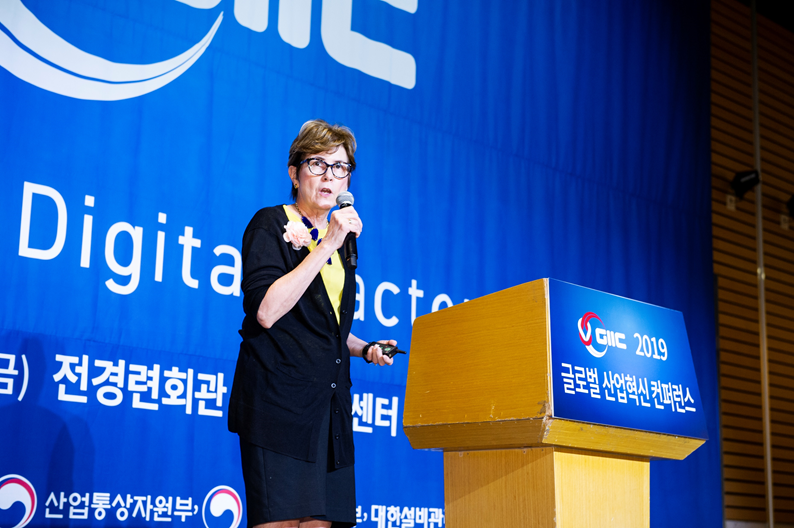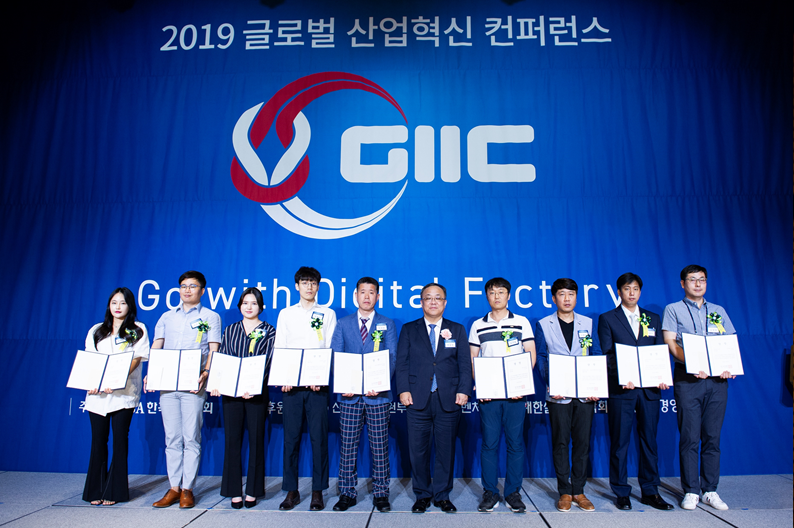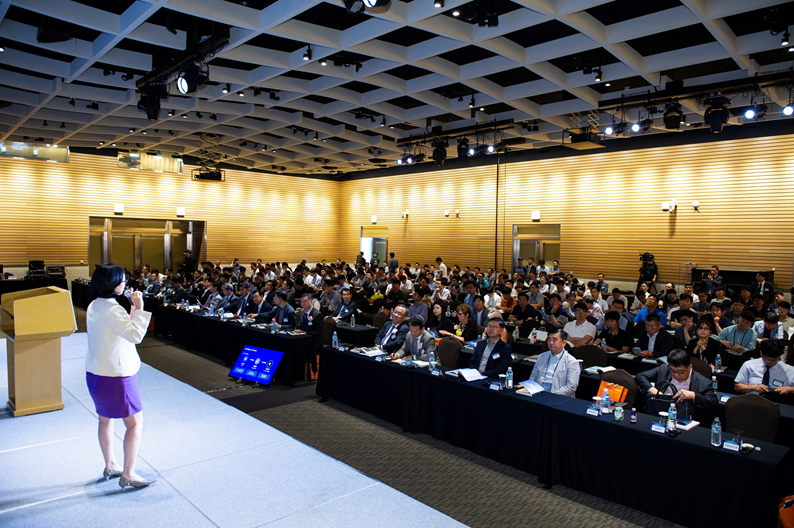 Korean Sustainability Conference
International conference where participants discuss current quality management activities at home and abroad, visions and future strategies for quality
Introduces quality models and presents exemplary cases of excellent enterprises
Korean Innovation Frontier Award
The award recognizes companies for products or services they have newly developed or improved using their own new technologies or innovations, and publicizes and promotes the recipient companies' innovations and excellence with a view to helping them compete at the global level.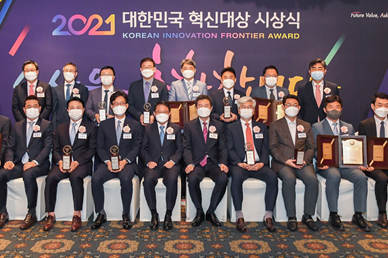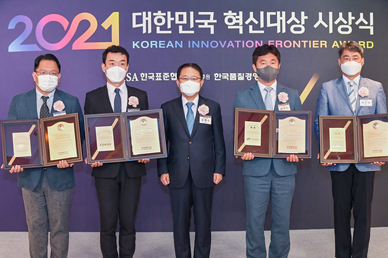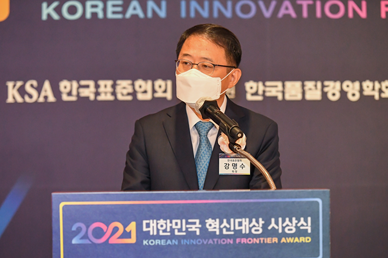 Index Survey

Service Quality Index (KS-SQI)
Korea's single comprehensive index and an economic indicator that measures quality levels of overall service industry. Service users evaluate satisfaction of service quality. It is to support companies with the analysis results to improve their service quality level and ultimately that of service industries, and also aims to increase national happiness and the quality of life in Korea.

Korean Sustainability Index (KSI)
Measures social responsibilities of domestic enterprises based on stakeholders' assessment and KSA awards excellent enterprises

Korean Standard-Quality Excellence Index(KS-QEI)
The KS-QEI is an index jointly developed by KSA and the Index Research Group of the Korean Society for Quality Management that reflects consumer satisfaction and the characteristics of products.
The index measures the quality of and degree of satisfaction with products based on a survey of consumers who have purchased or used the products, and of experts who have professional knowledge of the products.

Korean Standard-Premium Brand Index(KS-PBI)
The KS-PBI is a brand evaluation tool jointly developed by KSA and the Management Research Center of Seoul National University to increase corporate competitiveness by promoting the materiality of brands and encouraging companies to strategically manage their own brands.
KSA and the Center determine and announce the best company in each category after surveying consumers who are aware of the brands on their perception of the value of the brand as an asset.

Korean Standard-Wellbeing Consumer Index (KS-WCI)
KSA determines and announces the best company in each category based on a consumer survey on the wellbeing of healthconscious and environmentally-friendly products and services that can help consumers to improve the quality of their life.
The index was developed to provide objective criteria for choosing products and services that promote health and wellbeing and to encourage a LOHAS-based consumption culture.

Korean Standard Contact Service Quality Index (KS-CQI)
It is a model through which the quality levels of services provided by call centers in Korea can be scientifically examined and evaluated according to local conditions. The purpose of KS-CQI is to satisfy customers' needs and support business growth and service industry development through the improved quality level of call centers.