KS Certification
Overview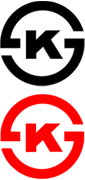 Korea's Representative Voluntary Certification
Launched in 1962, the KS (Korean Industrial Standards) certification system has been operated for as long as the history of Korea's industrialization. Just as Korea's industrial structure develops into a highly sophisticated and knowledge-intensive industry in the 21st century, KS certification is also preparing for the future. KSA now aims to reflect evolving technology and emerging trends in the KS certification and to widen the scope of the service sectors of the KS certification
As KSA accelerates KS certification's dissemination worldwide, standards and audit criteria are increasingly aligned with international standards. Such transformation of KS certification will further promote citizens' benefits and lead the continuous development of Korea's industries.
Processing Procedure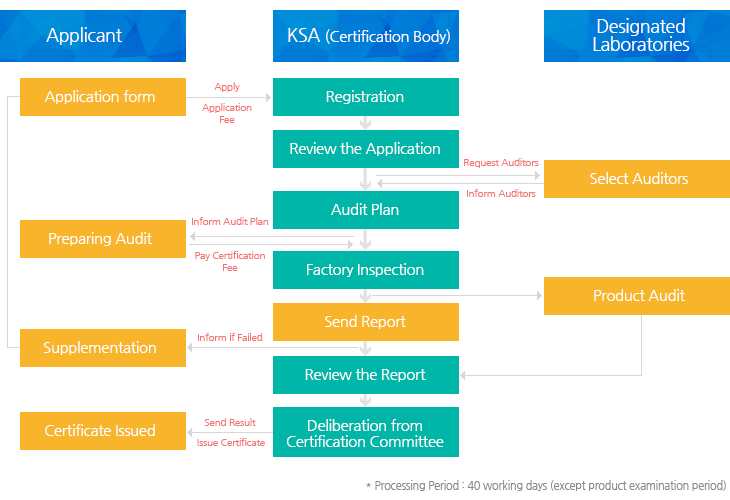 ※ KSA offers KS standards, examination criteria, application form, factory inspection report, quotation, and all the other services regarding KS certification procedure in
KOREAN LANGUAGE ONLY.
Hence, companies and organizations who want to acquire KS certification should have a people in charge who are fluent in Korean.
(website : http://www.ksa.or.kr/ksa_kr/index.do)

Phone : 82-2-6009-4656 E-mail : ksaicd@ksa.or.kr
International Certification
KSA offers international certification services that create customer values based on reliability, fairness, and expertise, and has worked on about 3,000 cases in total. In addition, KSA runs auditors ethics education regularly to strengthen the fairness of the international certification.

JIS Certification

What is the JIS Mark certification?
JIS stand for "Japanese Industrial Standards". It's establishes for standards of testing methods for various types, dimensions, quality, performance and safety of mining and industrial products. The JIS mark can be attached if product applicable for JIS standards by third party.
Certification Body
JIS mark certification can only obtained from Certification Body designated by Ministry of Economy, Trade and Industry of Japan. The KSA is first foreign JIS mark certification body and services in 23 countries, 151 products in the world.
Duration
The period is example of average time and may differ by products. The average time is at least 60 to 140 days from the apply.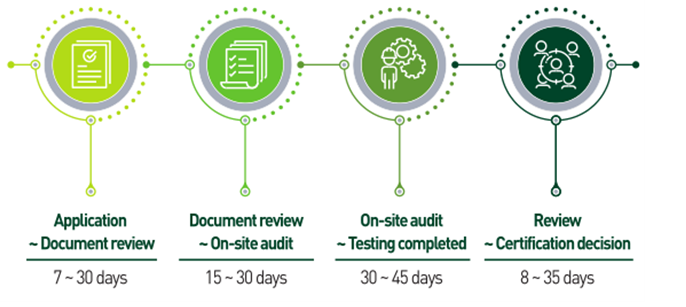 JIS Document Download
- Scope of JIS Product authentication (KOR, JAP, ENG, CHIN)
- Certification procedures and Fee (KOR, JAP, ENG, CHIN)
- Application Form (KOR, JAP, ENG, CHIN)
- Samples of Application Documents (KOR, ENG, CHIN)
- The List of JIS Certified Organization (KOR)
- Customer Service Procedure (KOR, ENG, CHIN)
- JIS Mark logo file
JIS Certification Apply
Phone : 82-2-6009-4673 E-mail : hjs@ksa.or.kr
CDM(Clean Development Mechanism) ?
The CDM allows emission-reduction projects in developing countries to earn certified emission reduction (CER) credits, each equivalent to one tonne of CO2.
These CERs can be traded and sold, and used by industrialized countries to a meet a part of their emission reduction targets under the Kyoto Protocol. The mechanism stimulates sustainable development and emission reductions, while giving industrialized countries some flexibility in how they meet their emission reduction limitation targets.
Concept of CDM

CDM Executive Board, at its 18th meeting, approved that the registration of a project activity also can be carried out without an Annex I being involved at the stage of registration.
But an Annex I Party should be involved the Issuance of CERs. Lastly about 40 percent of total CDM project activities are carried out without the investment from Annex I countries.
List of CDM validation and verification
List of CDM project
List of CDM project.pdf ->
List of CDM TAs
SS
1
2
3
4
5
9
10
13
14
15
TA
1.1
1.2
2.1
3.1
4.1
5.1
5.2
9.1
9.2
10.1
13.1
13.1
14.1
15.1
Status
○
○
○
○
○
○
N/A
N/A
○
○
○
○
○
○
※ KSA는 TA 5.2, TA 9.1는 수행하지 않습니다.
Individual Role and Responsibilities_CDM
Individual Role and Responsibilities_CDM.pdf->
Impartiality Policy and Statement
Impartiality Poicy
Impartiality Statement
The procedure of allocating the roles and responsibilities within the organization
Check attached document ->
Complaints and appeal
About CDM certification, if you have any complaints or appeals, please send E mail or contact to person in charge below.
- Certification Management&Asia Center, Contact 02-6240-4664, ksyou@ksa.or.kr
*Customer will not be penalized for any complaints or appeals.
Process
Complaints received --> review of Complaints --> Decision on Complaints --> Notification of complaint handling to applicant.