fnctId=bbs,fnctNo=395
The 24th New Chairman of KSA, Lee Sang-Jin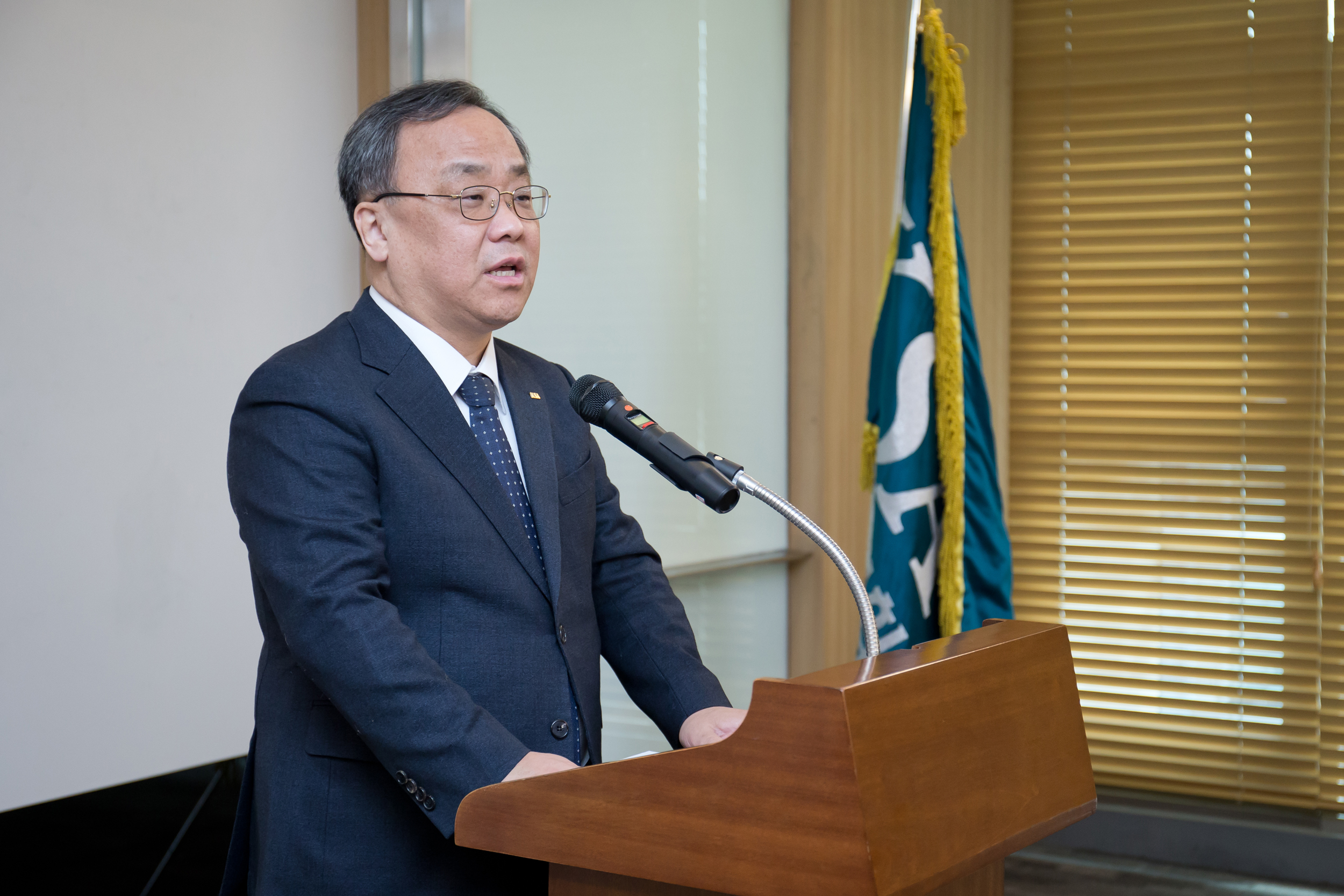 On March 21, 2018, Lee Sang-jin was appointed as KSA's new Chairman and CEO. He is the former Deputy Minister of Office of Trade Negotiations of the Ministry of Trade, Industry and Energy (MOTIE).
The newly appointed Chairman & CEO Lee Sang-jin was born in Andong, Gyeongsangbuk-do. He graduated from Korea University Business School, earned his doctorate from The Ohio State University, and went into public office upon passing the 32ndPublic Administration Examination in 1989. Heaccumulated expertise in trade and industrial policies while serving as the Head of the Software Promotion Department and the Director General for the Industry and Trade Policy of the Office for Government Policy Coordination.
Afterward, he served as the Director of the Bureau of Conformity Policy, the Deputy Minister of MOTIE's Office of Trade Cooperation, the Director General for Investment of MOTIE's Office of International Trade and Investment, and the Deputy Minister of MOTIE's Office of Trade Negotiations. He also served as a MOTIE Spokesperson.
According to Chairman and CEO Lee Sang-jin, "The KSA will play a pivotal role in the development and distribution of standards for newly emerging industries in the era of the Fourth Industrial Revolution." "We will further develop into a professional global standards/quality knowledge service provider to produce satisfactory results that correspond to the rapidly changing industrial environments these days," he added. He also stated that "To accomplish this end, we will equip ourselves with a self-giving leadership, lay a new foundation for growth, and utilize our full-scale capability to strengthen business foundations through selection and concentration."
첨부파일이(가) 없습니다.